Affordable Security
A Do-it-Yourself Guide to Protecting
Your Home, Business and Automobile
Steven Hampton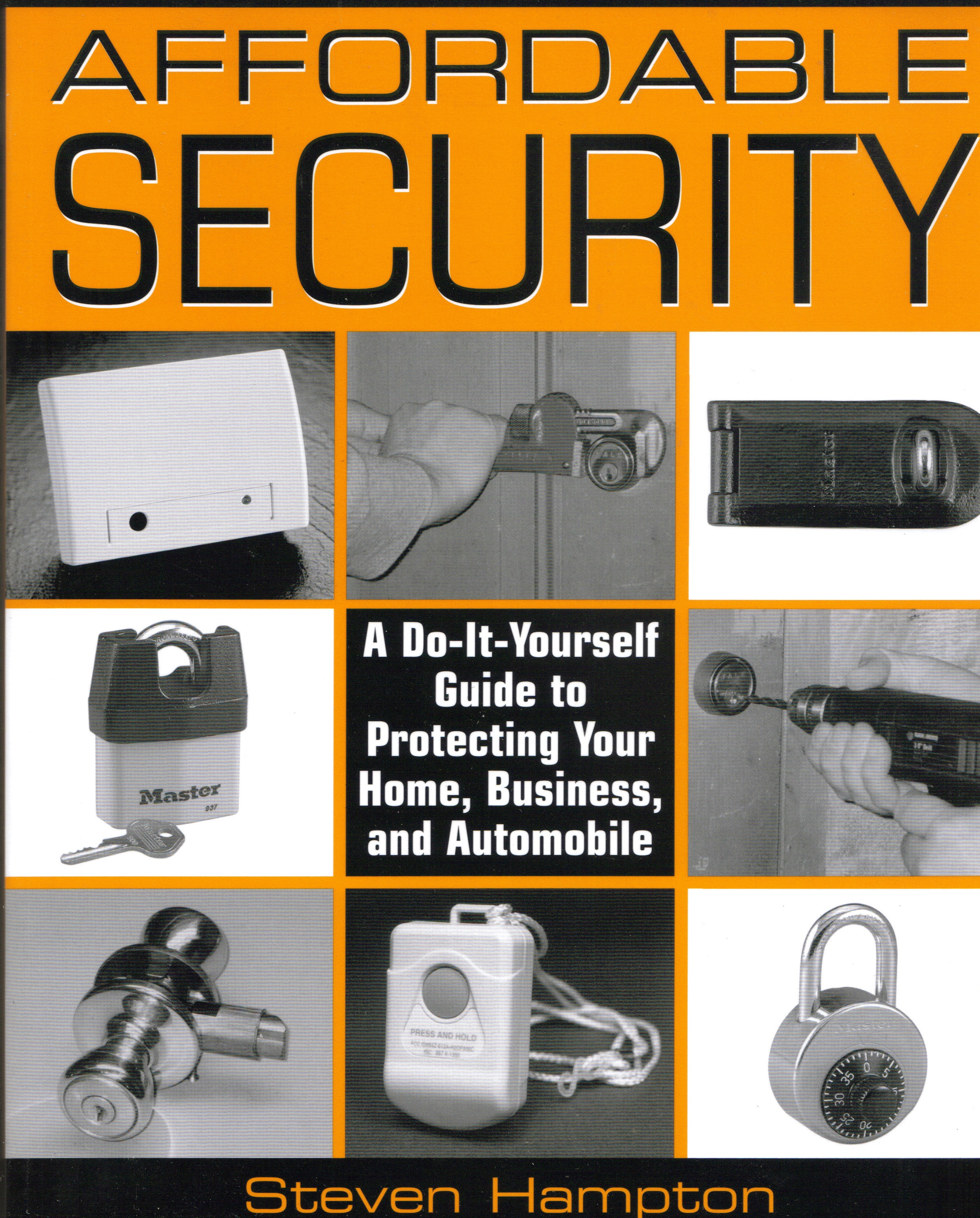 In this complete, hands-on guide, security expert Steven Hampton, tells you everything you need to know to secure your home, business, car and more –- without breaking the bank! Affordable Security offers all the tips and insider advice of top-notch security seminars at a fraction of the cost. The book covers everything from basic, practical, low-tech security measures that withstand the test of time to sophisticated commercial perimeter alarm systems and motion detectors.
Hampton walks you through a thorough evaluation of your security status, using "security review checklists" that will help assess your property's vulnerability from every angle, just as a security professional –- or a professional burglar –- would. Once you've identified the holes in your security, Hampton shows you how to shore it up -- from securing doors, windows, yards, sheds and garages using simple, but little-known, tricks of the trade to creating safe and effective indoor and outdoor lighting solutions to selecting the right type of perimeter alarm system and motion detectors to meet your needs. Finally, he examines the pros and cons of professional versus do-it-yourself alarm installation, including a complete crash course in installing your own system for those so inclined.

Hampton became interested in locks and electronics at an early age. At 17 he was making his own lockpicks and was considered a master lockpicker. At 18 he'd invented the magnetic padlock, which is still on the market today. After a stint in the Navy, he studied digital electronics and worked in a variety of technical fields.
Affordable Security: A Do-It-Yourself Guide to Protecting Your Home, Business and Automobile (Paladin) 2004, 312 pages, ISBN 1-58160-461-0
Softcover, Item# Baffordsecurity
Book $37 Retail $39
---
Don't forget to check Package Deals for extra savings!